Mission Statement

The purpose of the corporation is to educate the public about depression as a life threatening disease and ways to prevent and improve outcomes.
We hope to significantly reduce the loss and suffering from youth depression, suicide and suicidal behavior by helping to heal and prevent depression and its devastating and crippling effects.  We will educate and increase the community's awareness of the serious consequences including death associated with depression among teens and young-adults. We will identify, develop and provide evidence based treatment in  alternative crisis intervention settings for depression.
---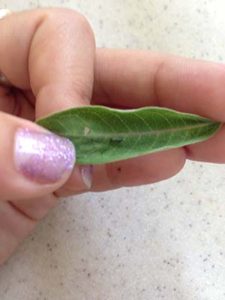 With much reflection, after Bethany's passing, it is clear that the treatment opportunities for young people suffering from depression are insufficient. Broken bones are treated differently than heart attacks, burns are treated differently than spinal cord injuries. When you suffer from depression, it is common to be hospitalized with people suffering from schizophrenia, autism, anger management issues, or other emotional or cognitive challenges. This is not an environment conducive to healing for someone suffering from depression.
The Bethany Anne Galdes Foundation advocates for a crisis intervention setting that provides evidence based treatment, specifically focusing on overcoming depression and its crippling symptoms. We bring awareness to the need for continuum of care that educates and prescribes a variety of evidence based treatments in an inpatient setting. We support the notion that the environment must be a place conducive to healing depression, and that it will continue to support those practices in a prescribed manner as an outpatient. We encourage efforts to teach young adults with depression the necessary skills to overcome their internal crisis and provide tools to prevent future crisis.
---
The Bethany House Vision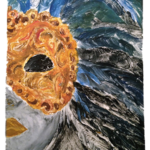 The Bethany House will be a place to keep young adults safe in a crisis situation and begin to provide them evidence based treatment specifically focused on overcoming depression. The Bethany House will provide sustained support and remain a safe place to for those who need a haven as an outpatient/intermittent basis.
---
BAG Foundations Goals
To have a brick and mortar building with a program staffed by qualified professionals that provide evidence based treatment specifically focused on overcoming depression. This setting will be a qualified crisis intervention option for people at risk of self-harm. This will include in-patient space to provide support as well as teach, prescribe, and cultivate lifestyles that will inspire and support people striving to overcome depression.
Promote physical activity in a prescriptive manner as a preventative measure.

Create partnerships with schools
Create partnerships with professionals

Emphasize utilization of Cognitive Behavior Therapy.
Emphasize the importance of positive thought, spirituality, and a higher power.
Emphasize importance of nutrition and increase understanding of effects of consumption on mental health.
Provide opportunities to explore physical activities.
Promote a greater understanding of depression as a life threatening disease.
Identify gaps in the current approach to crisis intervention. Bring awareness that each diagnosis requires its own unique physical space and treatment. Develop a productive approach to treat depression.

Separate from all other mental illnesses.
Reveal the outcome of current hospitalization efforts.
Improve diagnosis.